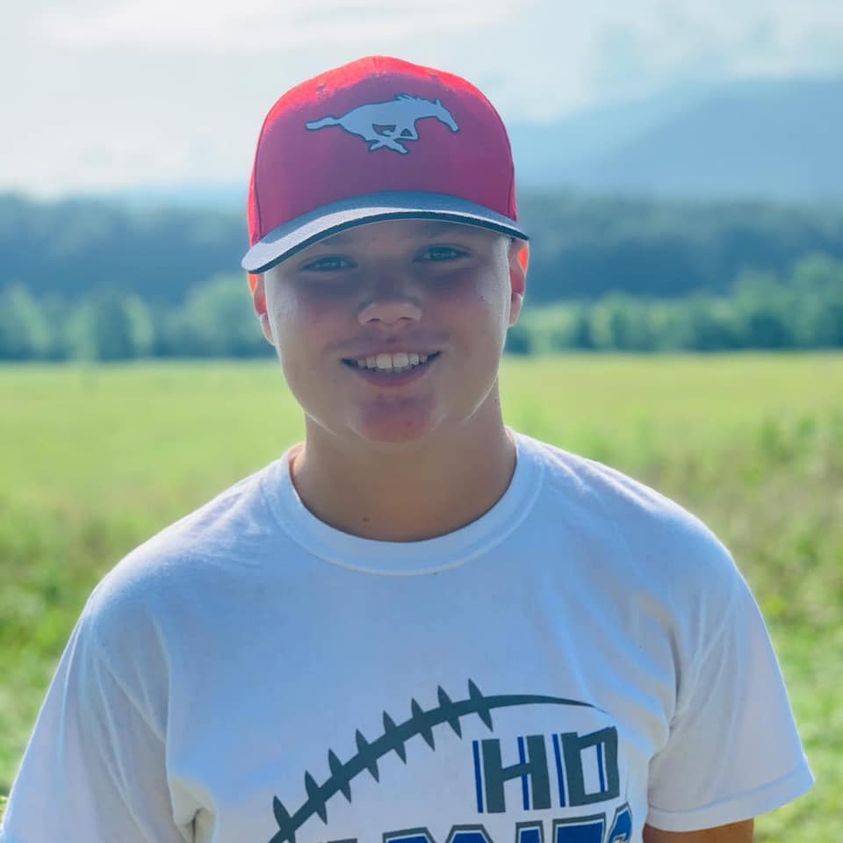 In actuality, we say that about all our children, but AJ, well, he truly is. He plays football, baseball, swims, and dives. He's active in his Scout Troop and on his way to earn his Eagle Scout badge. He is training for his High Adventure backpacking trip at Philmont Scout Ranch in New Mexico. He's active in his Cypress Church Youth Group and lives to serve on the weekends with the elementary-aged kid's ministry. He plays the French Horn in the symphonic band. He's a 4.0 student, active on the student council, and is learning how to speak German. He's a friend to all by spreading kindness and encouragement. AJ has never been afraid to talk about his love and faith in Jesus. AJ genuinely takes an interest in kids with special needs. 
That's just a snapshot.
It breaks us to have to say that this is now a part of his legacy, yet is what has inspired so many to see what is next through the AJ GLOVER FOUNDATION!
Although AJ may not be here physically – his legacy has left its' mark and we can't stop. In fact, we won't stop what he started.
AJ brought us together, people of all shapes, sizes, ages, and backgrounds, and together we will continue his great work…
To empower the vulnerable and unashamedly encourage people to walk and pursue God.
#becauseofAJ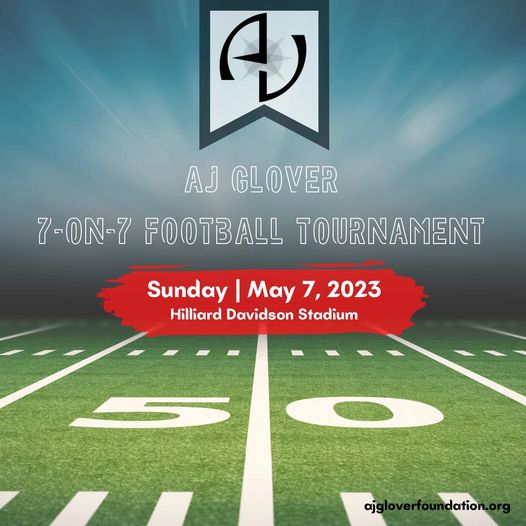 We are so excited to announce the second annual 7 on 7 Football Tournament (5th-12th Grade, Co-Ed)!  This is an event that we encourage and invite the entire community to participate in! Proceeds will be used to provide opportunities to youth in the community to serve others, support PICU at Children's Nationwide Hospital, and give scholarships to those with outstanding character.
Our Top Priorities
Your gift allows us to expand AJ's work in reaching, loving and empowering more people!
See below how your donation to the AJ Glover Foundation helps to serve the community.
The Hope Squad
The Hope Squad is a school-based peer support team that partners with local mental health agencies to serve peers.
PICU Blessings
No parent should have to walk the journey of their child becoming seriously ill alone.
Character Based Scholarships
We recognize the valuable impact that kindness and leadership can have on others. It's a ripple effect.
Let's Go!
Give a one time gift or join us every step along the way by setting up a monthly gift subscription.
There are no upcoming events at this time
Get updates and event notices automatically, just sign up.